The most advanced, but simple, Multi-Function Displays (MFD) for the cruiser and club racer. B&G Vulcan uses data from B&G on other manufacturer NMEA 2000 or NMEA 0183 instruments to immediately offering a whole new world of information for cruising and racing. Made affordable to club racers and cruisers.
B&G Vulcan
Vulcan integrates with your instruments to create a whole new dimension of information available for sailors,with advanced features like SailSteer™ and SailingTime.
Multi-Function Display (MFD) with Maximum Versatility
B&G Vulcan is the award-winning Multi-Function Display (MFD) that gives you the best options for enjoying cruising and racing.
Best Marine GPS Chartplotter
B&G Vulcan is the brightest and clearest chartplotter to give you the data you need at the very moment you need it.
Ideal for mid-sized boats
B&G Vulcanis a powerful all-in-one Chart plotter and depth sounder for mid sized sail boats.
The Vulcan MFD incorporates B&G's forward looking collision avoidance sonar technology for safe passage making in areas where chart accuracy is uncertain.
Product Details
Easy to use multi-touch display.
Dedicated sailing features for cruising or racing: SailSteer, SailingTime, RacePanel, Laylines.
Easy to integrate – Connect Vulcan to an existing system and add basic sailing components.
Broadband Radar™ and ForwardScan™ ready.
Integrated Wi-Fi.
Control your B&G Pilot.
Instrument data display.
Start enjoying immediately
B&G Vulcan includes an integrated high-precision 10Hz GPS antenna.
Simply adding power, you will enjoy basic navigation and chart plotting.
Want advanced sailing features? Add wind sensor, compass sensor and speed log.
Choose also your mounting option: flush or bracket available.
Full Compatibility with:
Your existing B&G system.
Other manufacturer's products and systems.
NMEA 2000 or NMEA 0183 components.
ForwardScan® full compatibility for maximum safety
Award winning ForwardScan® forward-looking sonar.
Shows what lies ahead under the water with approaching depth information.
Ideal to explore poorly charted or unfamiliar waters.
It transmits and receives up to ten times' faster for real-time updates.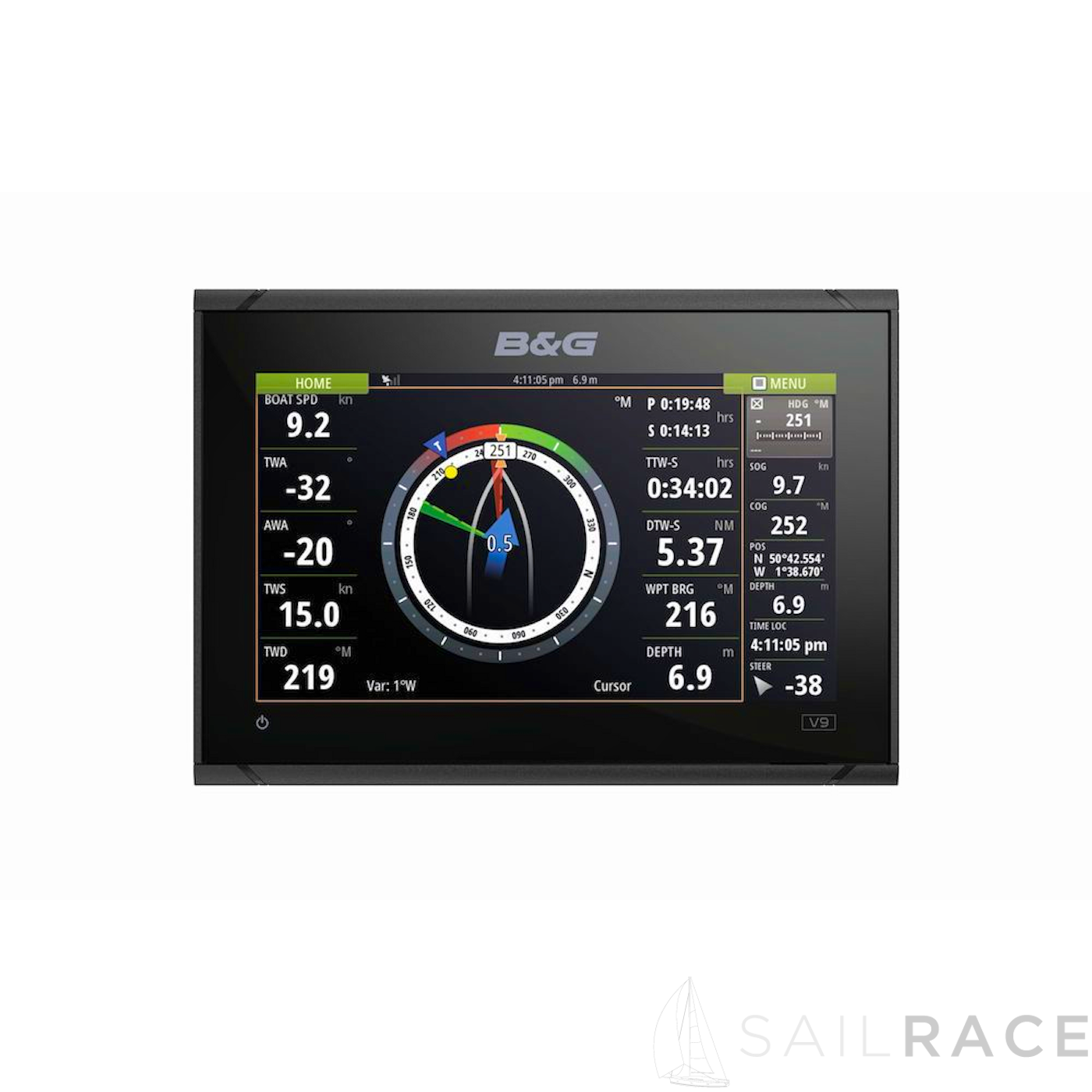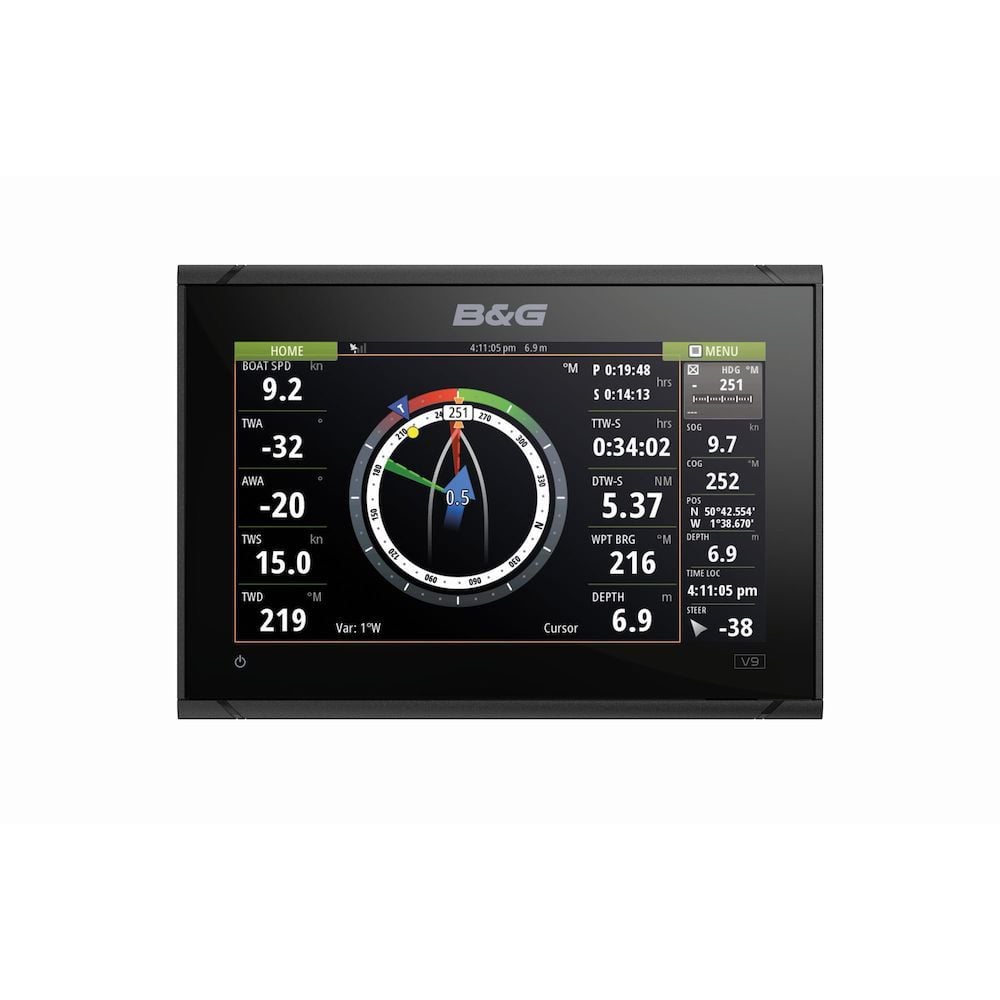 B&G VULCAN KEY FEATURES
The perfect chartplotter for cruisers and club racers.
Really simple to use. Act with confidence.
Wide choice of charts.
Add waypoints and routes with your fingertips.
ForwardScan® allows to see what lies ahead.
Built-in Wi-Fi. Directly download system and chart updates.
Compatible with Broadband 3G™ AND 4G™ radars.
Multiple sizes available
B&G Vulcan is available with 7", 9" or 12" displays.